In This Issue ...
Circulation: 98,627
ISSN: 1538-320
August 4, 2015
This week, together with advocates, attorneys and law students from across the nation, the Wrightslaw team is at the 5th annual William and Mary Law School Institute of Special Education Advocacy.
Crystal Shin, Director of the W&M PELE Special Education Advocacy Clinic and Laura Heymann, Vice-Dean of the William and Mary Law School opened the first session of ISEA 2015 on Monday, August 3.
ISEA includes training in law, ethics, best practices in advocacy, strategies in working with parents and schools, state complaints, dispute resolution procedures, legal claims and remedies taught by national leaders in the field.
In this issue of the Special Ed Advocate you will learn about ISEA and find out what's happening at this year's Institute. You'll also find articles about the ADA and Section 504.
Please don't hesitate to forward this issue to friends, family members, or colleagues.
Sessions later this week include behavioral issues, tests and assessments, FBA/BIP, bullying, educational rights of homeless youth, IEPs, transition, school to prison pipeline, school searches, medicaid waivers.
Follow our FB link to see what's happening at ISEA or learn more about the program here on the Conference page.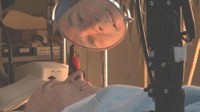 Lives Worth Living: Fred Fay, September 1944 - August 2011
In Memory of Fred Fay, a Life Worth Living. During this 25th anniversary of the ADA, we remember Fred and what he worked to secure - unprecedented access to civil rights for Americans with disabilities.
As a disability policy adviser to the Administration and Congress, Fred was instrumental in winning passage of Sections 503 and 504 of the Rehabilitation Act of 1973, the Education for All Handicapped Children Act, the ADA of 1990, and the IDEA of 1997.

Delivering the Promise of ADA in Our Schools
Settlement agreements established when:
a charter school disenrolls a kindergarten child with a mobility issue
a school bars a child with brittle-bone disease from a field trip
the plan for students with ED is an 'alternate learning lab' with no teacher
Read more about celebrating the ADA 25th anniversary in Delivering the Promise of ADA in Our Schools.