In This Issue ...
Circulation: 90,637
ISSN: 1538-320
November 13, 2012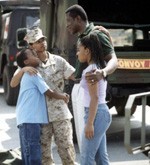 Military families who have children with special needs face unique problems. These children transfer schools often and sometimes attend school overseas.
Although military children may not be educated in the U.S., they are still entitled to a Free, Appropriate Public Education (FAPE).
In this issue of the Special Ed Advocate, we salute military families and children. You'll find information and resources to help military families locate programs, services, and supports when advocating for exceptional family members.
Please don't hesitate to forward this issue to friends, family members, or colleagues.
Find Wrightslaw on Facebook


Want a Good Special Ed Program? Go Shopping!
Military families cannot pick when they move, or the installation. But they can pick the school system they move into. "Why not go shopping?" says LTC Elizabeth Schuchs-Gopaul.
Get strategies to help you find a special education program that meets your child's needs - before you move.

Military Discounts in the Wrightslaw Store
Welcome to Wrightslaw's Military Bookstore.
In the online Military Bookstore you can order Wrightslaw Books, Training on CD-ROM, and DVDs at discounted prices of 25% - 45% off. Shop today!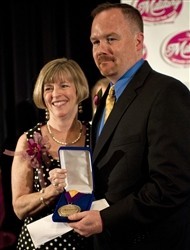 Disability Advocate Wins Military Spouse of the Year Award
On Military Spouse Appreciation Day, May 10, 2012, Jeremy Hilton received the Military Spouse of the Year Award.
Jeremy, who has a daughter with special needs, champions the exceptional family member program for military families and the progression of disability policy.