Mainstreaming (LRE) and FAPE in 2018:
Analysis of L.H. v. Hamilton County Department of Education
by Peter W.D. Wright & Pamela Darr Wright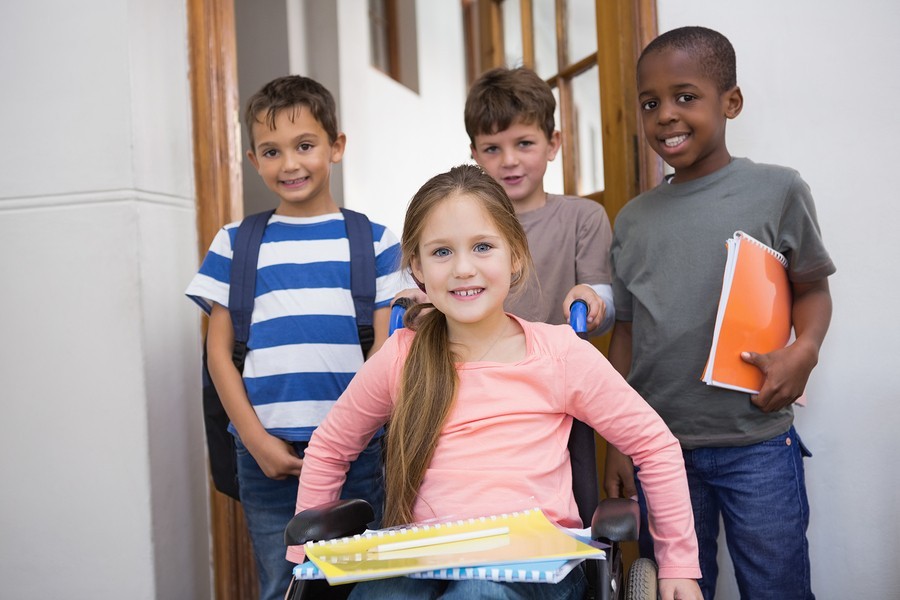 If you are interested in special education legal issues, read the analysis of L.H. v. Hamilton County Department of Education, a wide-ranging decision about FAPE, LRE, parental rights, school culture, and tuition reimbursement issued by the U.S. Court of Appeals for the Sixth Circuit on August 20, 2018.
Meet L.H.
"L.H. is a 15-year-old boy with Down Syndrome. He is by all accounts a personable and kind boy and an enthusiastic learner … every witness for either party has been complimentary of and affectionate toward L.H."
"To accommodate L.H.'s intellectual disability, a group (the "IEP team"), comprising his parents and several teachers and staff, prepared an annual Individualized Education Program (IEP) … with goals and objectives based on L.H.'s past and expected performance."
As L.H. prepared to begin third grade, the school district unilaterally moved him from his mainstreamed classroom with non-disabled children to a segregated classroom for children with disabilities in a different school.
The self-contained program used an online software program that "was not peer-reviewed nor tied to the state's general education standards." The educational program "did not provide standard report cards or track educational progress under state standards."
The program did not provide for homework that encouraged the connection between home and school.
L.H.'s parents rejected the school's IEP and filed an IDEA administrative complaint and requested tuition reimbursement. The Administrative Law Judge (ALJ) ruled against them.
Law: FAPE & Least Restrictive Environment (LRE)
On appeal, the school district claimed that "the district court erred by holding that its placement of L.H. at the CDC was not the least restrictive environment (LRE)."
The Court found one argument "a bit bizarre." Others were described as "disingenuous," "without merit," and "worrisome.
The Sixth Circuit concluded L.H.'s parents were entitled to reimbursement and the district court erred in holding otherwise.
"...we AFFIRM the district court's decision that the school district's segregated placement violated the IDEA but REVERSE its decision that the parents' alternative private placement did not satisfy the IDEA and REMAND for a determination of the appropriate amount of reimbursement and issuance of a judgment consistent with this opinion."
To read the Court's complete decision and learn about mainstreaming, LRE, and FAPE in 2018, read the Analysis of L.H. v. Hamilton Department of Education
https://www.wrightslaw.com/law/art/analysis.6th.lh.hamilton.htm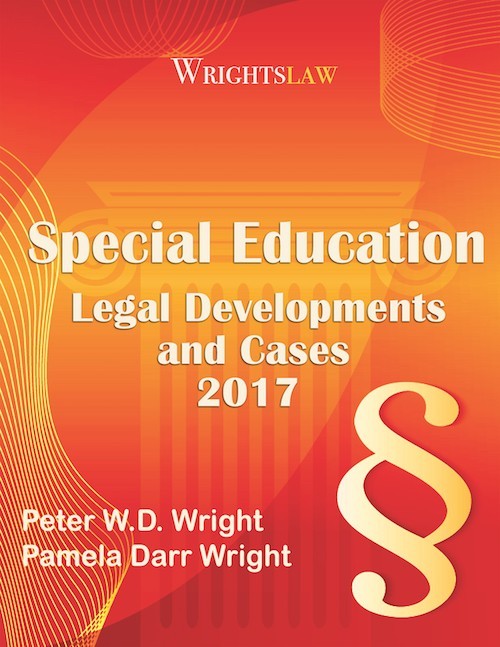 Learn more about special education legal issues and case law. Read the 2017 Cases of the Year and learn what makes these cases unique - Wrightslaw: Special Education Legal Developments and Cases 2017.
In Wrightslaw: Special Education Legal Developments and Cases 2018 (publication date 2019), L.H. v. Hamilton will likely be a 2018 Case of the Year.