In This Issue ...
Circulation: 92,423
ISSN: 1538-320
October 15, 2013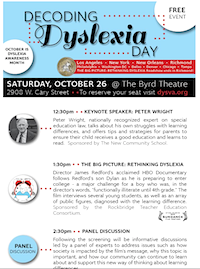 The word, dyslexia has always been recognized as a learning disability in federal law. But, the label is not important.
It is essential that your child gets the proper instruction so he can learn to read.
Is the school telling you something that just doesn't sound right? You need to educate yourself about dyslexia and how kids with dyslexia learn to read.
In this issue of the Special Ed Advocate learn about decoding dyslexia and what the school is required to do. Get parent tips for what to do when your inner voice speaks to you.
Please don't hesitate to forward this series to other friends, families, or colleagues.
Find Wrightslaw on Facebook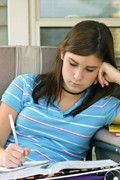 In Need of Special Ed but School Won't Recognize Dyslexia?
I got an independent evaluation. My son has dyslexia. I gave the evaluation report to the teacher, who told me that they do not recognize dyslexia. This doesn't sound right to me.
Doesn't sound right? When your inner voice is trying to tell you something, listen. Read Advocate Pat Howey's 10 Tips for parents on how to listen to your inner voice.

Decoding Dyslexia Day with Pete Wright
Attention Virginia! Don't miss the Richmond screening of The Big Picture: Rethinking Dyslexia, an HBO documentary about dyslexia.
Pete will be the keynote speaker at Decoding Dyslexia Day, October 26, 2013 at the Byrd Theater in Richmond, VA. Make a reservation today for this FREE event. Find a screening in your state here.

A Student with Dyslexia: The Jarron Draper Case
After an independent evaluator determined that Jarron has dyslexia, the school failed to provide him with an appropriate special education program.
In Jarron Draper v. Atlanta Indep. School System, a U. S. District Court Judge ruled in favor of Jarron, and ordered the school system to provide four years of compensatory education at a private special education school.

Special Ed Law Lists Dyslexia as a Learning Disability
IDEA 2004, the special education law (pages 55, 194) specifically lists dyslexia as a learning disability. 20 U.S.C 1401 (30)
Your child with dyslexia must be taught how to read by a teacher or tutor who has specialized training in multi-sensory structured language instruction. Learn what's really important when the school says Dyslexia is Not a learning Disability.