In This Issue ...
Circulation: 91,875
ISSN: 1538-320
August 27, 2013
Summer School 2013: Part 4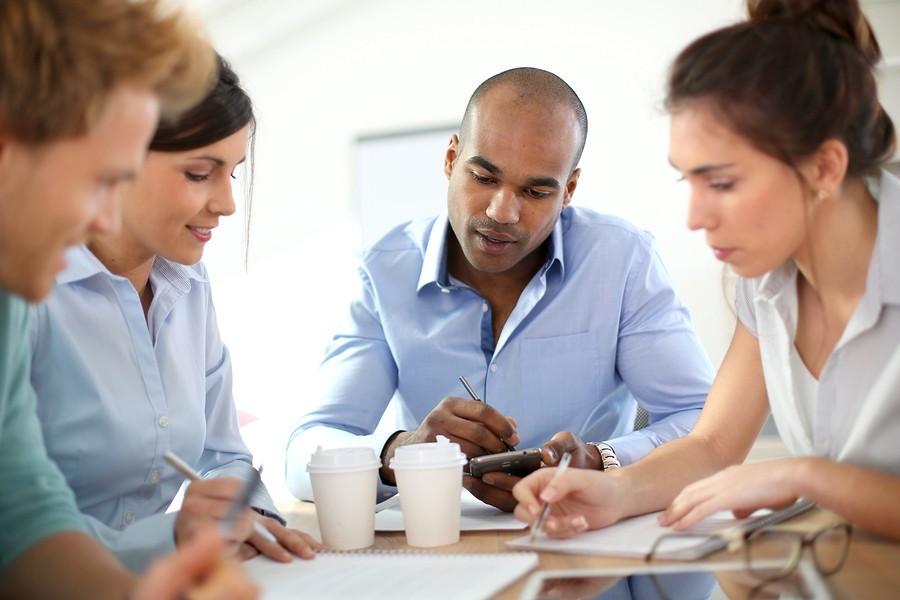 Are you ready to advocate? How will you know?
You'll know you are ready when a parent comes to you and...
you know what to do
you know how to do it
Keep up your reading, education, practice, and training. Good Luck!
In this issue of the Special Ed Advocate you'll get more tips and tools for good advocates. Read an advocate's success story and download your certificate.
Please don't hesitate to forward this series to other friends, families, or colleagues.
Find Wrightslaw on Facebook

Learn how to polish the art of negotiation to a fine finish.
Indiana Advocate Pat Howey says, "There are more ways to obtain positive results than to roar through IEP meetings in a Mack Truck."
Read 10 Tips for Good Advocates

From Victim to a Mighty Advocate
From anger to advocacy - how one mom turned things around for her children. Advocate Susan Bruce empowers other parents to advocate for appropriate services.
Susan has trained over 2000 parents and professionals on the IDEA and effective advocacy skills as an education coordinator and parent trainer for South Carolina's Parent Training and Information Center.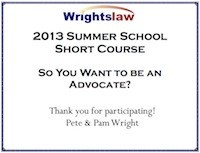 Congratulations! You have completed Summer School 2013: So You Want to be an Advocate?
You've learned the basics of becoming a special education advocate and how they improve the lives of children with disabilities and their families.
Thank you for participating. Download your certificate.