In This Issue ...
Circulation: 90,619
ISSN: 1538-320
January 22, 2013
Smart advocacy skills are absolutely necessary for effective participation in the process of getting FAPE for your child.
Parents who are knowledgeable about their children's rights (and their own rights and responsibilities) and know how to resolve conflict can produce better outcomes for their child.
Smart Strategy: Ask Questions!
In this issue of the Special Ed Advocate you will learn about asking questions, what parents can ask the school to do, and smart advocacy strategies for getting services.
Please don't hesitate to forward this issue to other friends, families, or colleagues.
Find Wrightslaw on Facebook

What Works? How Will I Get the Services My Child Needs?
Your child needs special education services. How are you going to get the school to provide what he needs?
Bluster and threats do not work. Learn what does work…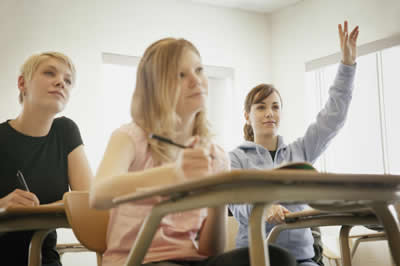 Learn the Right Questions to Ask
I am grateful for your training at the Boot Camp in MA. Using your advice, my daughter is now going to receive more services than we even requested. I will always be forever grateful for the great training you both provided.
The 2013 Wrightslaw training schedule includes programs in CA, NM, OH, WV, MI, MD, MO, CT, VA.
Watch & listen to Pete during a recent Wrightslaw training program posted on YouTube. Here is a sample agenda for a one day program.