New from Wrightslaw!
Wrightslaw: Special Education Legal Developments and Cases 2015
Verdicts in jury trials and multi-million dollar settlements in teacher abuse cases




All decisions in IDEA cases by Courts of Appeals between January 1, 2015 and December 31, 2015
The Table of IDEA Decisions includes the date, court, synopsis of legal issues, outcome, and prevailing party in each case. Cases are linked to summaries where the Court's words are used to describe legal issues and rulings. Each case includes a link to the full text of the decision
All "Dear Colleague" Policy and Guidance letters published by the Office of Special Education Programs (OSEP) and the Office of Special Education and Rehabilitation Services (OSERS) in 2015




Discrimination cases initiated and settled by the Department of Justice




Background and pleadings in a discrimination case about a child who needed her service dog at school that may be decided by the Supreme Court




Tutorial on how to use Google Scholar as a powerful legal research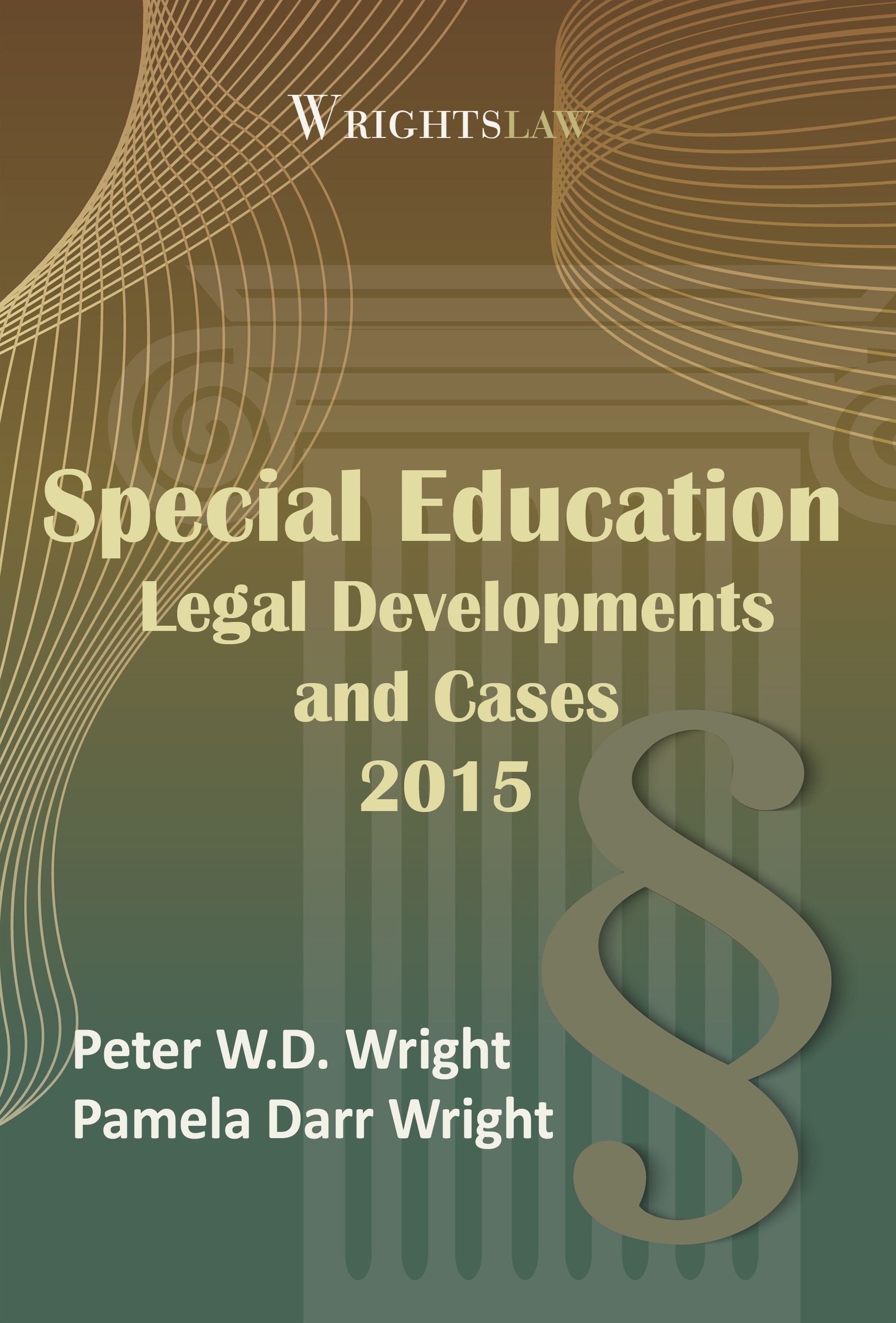 Price: $14.95 Order now

Table of Contents

Introduction
Learn more about "Special Education Legal Developments & Cases 2015"