In This Issue . . .
Circulation: 89,848
ISSN: 1538-320
August 14, 2012

Not a subscriber?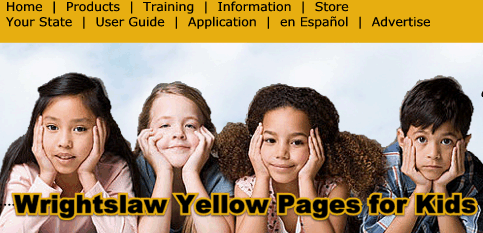 As the parent of a child with special educational needs, you represent your child's interests. You need to learn about your child's disability, educational needs, and your rights and responsibilities.
Let the Yellow Pages for Kids help you change your child's life for the better.
Please don't hesitate to forward this issue to other friends, families, or colleagues.

Consult with a child psychologist, educational diagnostician, consultant, or advocate who can advise you about your child's disability, child development, and special education.

Use the state directory to look for an individual in the private sector.
Your advocate or consultant can make recommendations about your child's educational program and should be willing to attend school meetings to support these recommendations.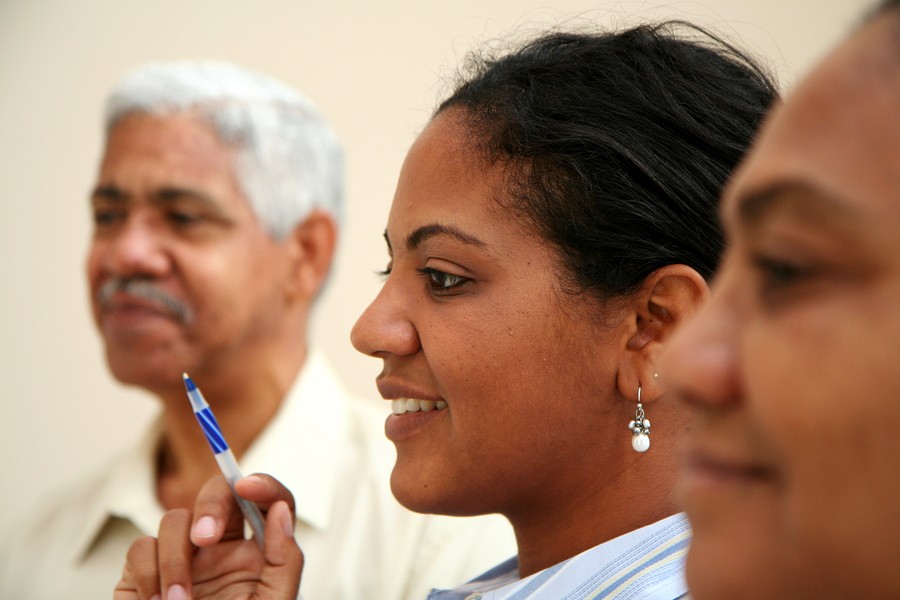 User's Guide: Learn How to Build Your Team
We created a Yellow Pages User Guide to help you find useful information on the Yellow Pages site. The User Guide includes search tips and advice about how to get the education and training you need. You'll also learn how to find an attorney or advocate, how to build your team, and much more.


Help Others! Apply for a FREE Listing in the Yellow Pages
Do you help parents and caregivers get services for children with disabilities (i.e., you are an evaluator, educational consultant, tutor, advocate, attorney, special education school, etc.)?
Do you belong to an organization that provides parents with information and assistance? Do you facilitate a support or study group for parents of children with disabilities? Apply for a free listing today!