Advocate's Gift Shop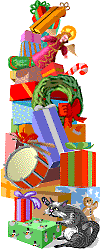 The Gift Shop

Heroes & Heroines


The Endurance: Shackleton's Legendary Antarctic Expedition
by Caroline Alexander
One of the greatest survival stories of all time. In 1915 on a frozen sea, explorer Ernest Shackleton lost his ship and his dream of crossing Antarctica on foot. What began as a journey of exploration became a 20-month battle to stay alive. "The Endurance: Shackleton's Legendary Antarctic Expedition" captures the crew's courage and ingenuity in a collection of extraordinary photographs by ship photographer, Frank Hurley.

The Perfect Storm : A True Story of Men Against the Sea by Sebastian Junger.
The tale of a doomed ship caught in the middle of what some meteorologists called the storm of the century. At its heart is a gripping narrative about struggling for survival in a tempest of ferocious winds and 100-foot waves. But rookie author Sebastian Junger does more than simply spin a good yarn . . .

Dream Makers, Dream Breakers by Carl T. Rowan.
"Impressive and inspiring life of a lawyer and judge who understood, perhaps better than anyone of his generation, how government can move to fulfill the promise of equal justice for all."
Vividly describes the dramatic life of civil rights advocate Thurgood Marshall, who became a justice of the U.S. Supreme Court. "A must for anyone with an interest in the civil rights movement and the Supreme Court." (former Chief Justice Warren Burger)
North to the Night by Alvah Simon
Alvah Simon and his wife, Diana, armed with little more than a two-way radio and a cat named Halifax, set sail for an adventure of self-discovery in the Arctic, where they wintered over, Shackleton-style. "North to the Night" is Simon's extraordinary chronicle of their survival and an ode to the surprisingly fragile Arctic landscape.

Cold Mountain by Charles Frasier.
In the waning months of the Civil War, a wounded Confederate veteran named Inman gets up from his hospital bed and begins the long journey back to his home in the remote hills of North Carolina. Along the way he meets rogues and outlaws, Good Samaritans and vigilantes, people who help and others who hinder, but through it all Inman's aim is true: his goal is to return to Cold Mountain and to Ada, the woman he left behind . . . this is the story of two parallel journeys: Inman's physical trek across the American landscape and Ada's internal odyssey toward an understanding of herself.
Hitchhiking Vietnam by Karin Muller
Armed with a video camera and 50 hours worth of blank tapes, American Karin Muller heads for Vietnam and a seven-month odyssey from south to north and everywhere in between. "Hitchhiking Vietnam" is Muller's love letter to this most elusive land.
Helen Keller: A Life by Dorothy Herrmann.
This biography reveals that the 7-year-old, who was liberated from her isolation in 1887, grew up to be a strong-willed, tough-minded, intellectually independent woman--not at all the "plaster saint" her teacher liked to present to the public. For information about "Helen Keller: A Life," click here.
---

Thinking in Pictures by Temple Grandin with Oliver Sacks.


In this unprecedented book, Temple Grandin, gifted animal scientist who is also autistic, writes about autism from her unique personal perspective.
"Without guile or pretentions Temple Grandin shares with the reader the workings of her mind and the life she has built." Thinking in Pictures is a good reference to the types autism and treaments being used successfully today.

---

Yes, You Can, Heather! The Story of Heather Whitestone, Miss America by Daphne Gray.

This is the inspiring story of Miss America, Heather Whitestone, a courageous young woman who refused to be swayed by formidable odds--and of her mother who made choices and sacrifices to enable her deaf daughter to achieve her dream.

"Educational and fascinating! As a hearing impaired person, I can relate to Heather's experiences. Her mother reminds me of my mother too. I love the book - it's a very educational for parents with a hearing impaired child."
For information about Yes! You Can Heather click here.
---
For Adults
Presumed Ignorant! : Over 400 Cases of Legal Looniness, Daffy Defendants, and Bloopers from the Bench by Leland H.Gregory
Back with another hilarious take on the legal environment, Leland Gregory takes an uncensored look at the most bizarre, outrageous, and wacky acts ever to test the notion that justice is blind.

---

Hear History Being Made!

May It Please the Court : The First Amendment Live Recordings and Transcripts of the Oral Arguments Made Before the Supreme Court by Peter Irons. (Book and four 90 minute cassettes)

Cases address government display of religious symbols; "public indecency"; reporters' right to protect their sources; religious use of drugs; censorship of school newspapers; discrimination based on sexual preference; draft-card burning; and libel (including the Larry Flynt-Jerry Falwell and New York Times Co. v. Sullivan cases)

"As spoken constitutional history providing unique glimpses into the reasoning process of our highest court, oral arguments are worthy of serious study."

Click here for more information about "May It Please the Court."

---
THINK FAST! (Thom Hartmann, Ed.)



Includes chapters by Pete and Pam Wright
A selection of writings, dialogues, anecdotes, experiences, and advice on Attention Deficit Disorder - legal issues, medication, therapy, problems of women and children with ADD, and more.
For information about THINK FAST!, click here.

---

The Quality School: Managing Students Without Coercion by William Glasser. (3rd ed.)

The author of Reality Therapy argues that we can save our schools only by radically retooling the way we teach. In this excellent book (re-published in September, 1998), Glasser writes that "effective teaching may be the hardest job there is." He believes that the way American schools are structured guarantees that many children will fail.

"There is no doubt that we need to squeeze all blame, all coerion and all criticism out of any people-related business. Not until we realize that schools are in a people business will we ever be able to make meaningful changes."

"This should be required reading by every school administator, teacher, board member and university faculty involved in the training of teachers."

For information about The Quality School, click here.

---

How to Think Straight About Psychology (Keith Stanovich, ed.)

Want to learn more about testing? Statistics? How to Think Straight About Psychology is your "Consumer's Guide" to psychology. Stanovich takes on the "pseudo-science" industry - where false claims are turned into million-dollar profits. This book was written for the "consumers of psychological information" - which includes the parents of special ed kids.

Stanovich is the psychologist who coined the term The Mathew Effect ("the rich grow richer, the poor get poorer") to describe the impact of reading disorders.

How to Think Straight About Psychology "is a wise, thoughtful book about the scientific method, and how we use these techniques to arrive at an understanding of the world. It talks about the nature of knowledge, what scientific truth is, and how common misconceptions lead us astray."






Great stuff!
"Think of Tolstoy, think of Twain, then, when you are sitting down, think of Cohen."
You Can Negotiate Anything by Herb Cohen - you learn how to live life to the fullest. Plus, it's a delightful read -- like Peter Drucker as Philip Roth or Jackie Gleason with a business degree.
In every way, in every language, I say- "Si, Oui, YES!" BUY THIS BOOK!


The Children's Corner
All Kinds of Minds by Mel Levine.
Written from the perspective of five children who attend a neighborhood school. Each child has a different "kind of mind" - attention deficit disorder, dyslexia, language disorders, social or motor skills deficits. These children discover the unique strengths that enable them to overcome problems caused by having a different "kind of mind."
"I read All Kinds of Minds to my 6 year old. We both loved the stories about the children and their strengths and weaknesses. I recommend this book to families, educators and children who think they are the "only ones" who can't achieve one thing or another. Thank you Dr. Levine!"

Keeping a Head in School: A Studentís Book about Learning Abilities and Learning Disorders by Mel Levine.(age 9 and up)
With humor and "reader-friendly" language, Mel Levine explains learning disorders to parents, teachers, and children.
Dr. Levine describes and uses the strategies that students need to learn: Lots of diagrams, webs, illustrations, and cases fill the pages of Keeping a Head in School, helping his readers grasp his ideas and techniques.

Eagle Eyes : A Child's Guide to Paying Attention by Jeanne Gehret (age 9-12 )
The Don'T-Give-Up Kid and Learning Differences Book by Jeanne Gehret. (age 9-12)
Children need heroes - who is more compelling hero than Helen Keller?
Here are two biographies about Helen Keller written especially for children -
Helen Keller: A Light for the Blind by Kathleen Kudlinksi. ("Notable Children's Book in Social Studies") (Ages 7-11; RL: 4.8 )
Helen Keller: Crusader for the Blind and Deaf by Stewart Graff and Polly Anne Dell. (Ages 9-12; RL: 2.6 )


---

The Music Room
Good Holiday Sounds-
Holiday Pops / Keith Lockhart, Boston Pops Orchestra


Classic R & B CDs
Sifting through Ray Charles music is challenging, even to those familiar with his career and scores of releases. Here are a few of the best -
The Best Of Ray Charles: The Atlantic Years

The Genius of Ray Charles
And the ultimate collection - Genius & Soul: The 50th Anniversary Collection [BOX SET]

Quality AND Classic
Oh, Lady, Be Good! Best Of The Gershwin Songbook
George Gershwin (Tribute), Ella Fitzgerald
Ella Fitzgerald Sings The Cole Porter Songbook
Cole Porter (Tribute), Ella Fitzgerald

Ella Fitzgerald Sings The Gershwin Songbook ORIGINAL RECORDING REMASTERED [BOX SET]

More Essential R & B CDs
Two Steps From The Blues Bobby 'Blue' Bland
Rockin' In Rhythm: The Best Of Ruth.
Poet Of The Blues - Percy Mayfield
Beg, Scream & Shout!: The Big Ol' Box Of 60's Soul [BOX SET]
Dreams To Remember: The Otis Redding Anthology [BOX SET]
30 Greatest Hits by Aretha Franklin
Sweet Soul Music: Voices From The Shadows
Happy Woman Blues by Lucinda Williams
...twenty-five... by Sweet Honey In The Rock
---
TAKE CHARGE OF YOUR LIFE!

Healing ADD: Simple Exercises That Will Change Your Daily Life by Thom Hartmann.

Simple methods involving visualization and positive thinking will help you see life and the world around you differently.

"A good book should be clearly written, humorous, validating, controversial, and highly stimularing. Thom Hartmann accomplishes these things in Healing ADD."
How to Develop a Superpower Memory : More Money, Higher Grades, More Friends by Harry Lorayne.

---

How to Read a Person Like a Book by Gerald I. Nierenberg.
How to Read a Person Like a Book (audio-cassette)
---

Under the Tuscan Sun" by Frances Mayes
Frances Mayes's memoir "Under the Tuscan Sun," chronicles her adventures in an abandoned Tuscan villa. A celebration of the sensualities of Tuscan life, this book will also resonate with anyone who has contemplated leaving the rat-race - and who hasn't ?

---


The Pretenders: Gifted People Who Have Difficulty Learning by Barbara P. Guyer and Sally E. Shaywitz.
"With insight, sensitivity, and the wisdom gathered through unusually thorough training and years of classroom experience, Dr. Guyer explains why some educational practices perpetuate the very problems they are intended to solve."
---

"I was looking for positive books on ADD to boost my 11-yr old son's self-esteem after we recently both began treatment for this "disorder."
ADD: A Different Perception (revised) by Thom Hartmann gives examples of successful, creative, and dynamic individuals throughout history who were undoubtedly affected by ADD.
"Innovative and fresh . . . Rather than portraying the syndrome as a crippling disease, Thom Hartmann demonstrates that ADD can be associated with creativity, high achievement, and a most successful adaptive style." (Edward Hallowell, MD and John Ratey, MD, authors of Driven to Distraction)
---

How to Talk So Kids Will Listen and Listen So Kids Will Talk
by Adele Faber, Elaine Mazlish, Kimberly Ann Coe (Illustrator)
Not Just Kids! How to talk to Anybody!


"A therapist recommended this book to me when my son was 4 years old and I was going though a difficult divorce. I read the book and actually photocopied the ideas of each chapter and taped them to the refrigerator for easy reference."
"How to Talk so Kids Will Listen should be in the Business/ Management section. It says the same things high-priced consultants say -- treat people with respect, do not deny their emotions, state the facts (only) and shut up and listen. The book talks about giving praise and recognition - another reason to use it in real life, inside the family AND outside in the "real" world."

---

In the Mind's Eye: Visual Thinkers, Gifted People With Dyslexia and Other Learning Difficulties, Computer Images and the Ironies of Creativity by Thomas West.

"This is probably the most definitive and best-researched book on the topic of dyslexic cognition available . . . I found Tom West's accounts of notable dyslexics fascinating and invaluable. In the Mind's Eye is a masterful job of research and insight.
---